The story behind the poem: A Sculpture Garden by Elisa Subin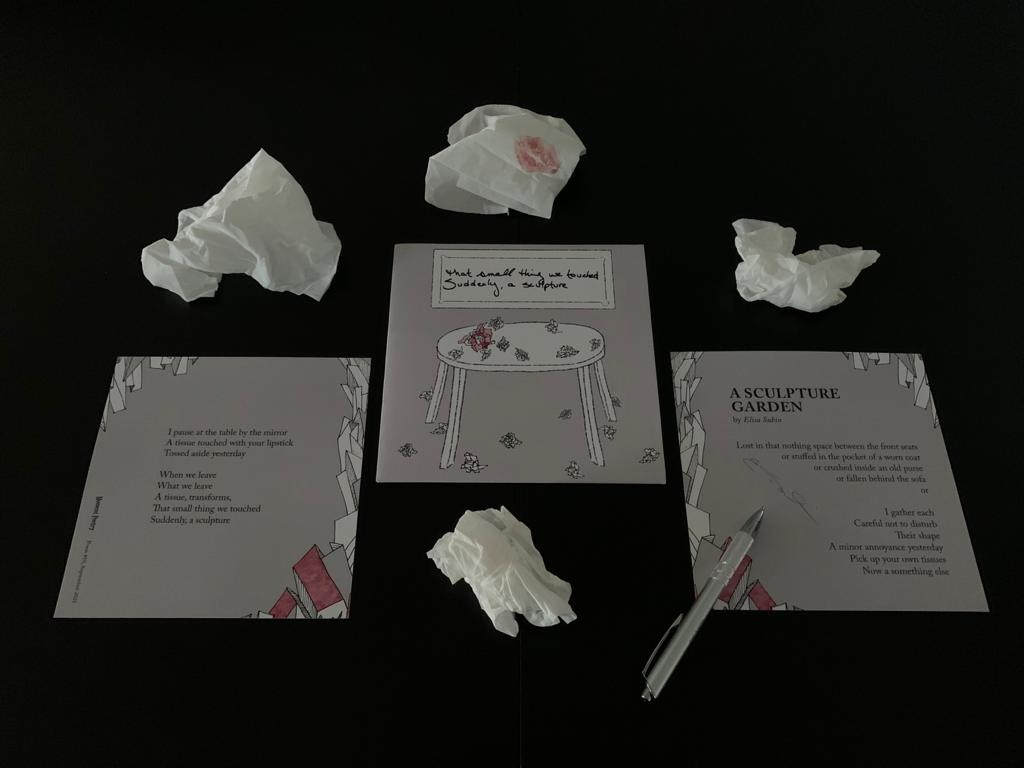 After taking a short summer break, we're glad to introduce poem #10 in our series – A Sculpture Garden by Elisa Subin.
We are often forced (or feel forced) to live our lives in haste, keeping ourselves busy to demonstrate to others and ourselves how important and successful we are. Keeping ourselves busy also enables us to avoid the tough questions and reflect on what really brings meaning to our lives. We miss the unpretentious moments which put our life into real perspective and create more space for self-reflection and humility.
As to what inspired her to write this poem, Elisa shared the following: "A dear friend told me that after her mother died, she was going through her mother's clothes and would find tissues bunched up in the pockets. That image stuck with me. Sure, on one hand, those tissues were trash, but they were bunched up – formed, even – by her mother's hand, like a sculpture."
When we leave, what we leave – is what Elisa asks in her poem. And it is good to remind oneself of this ultimate question.
---
Photo credit: Elisa Subin